The Meeting Point for Learners and Teachers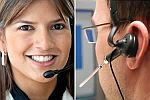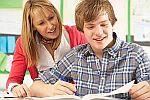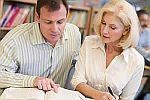 Tutors-Live connects students with teachers for 1-on-1 lessons online and in-home, in any subject, language and country. With Tutors-Live you can:
Find tutors for private lessons
Offer your teaching and find students worldwide
Meet people with similar interests
Vision
The Internet is changing the way people learn and teach. Thanks to faster connections and interactive text, voice and screen-sharing services, online learning has become an effective and affordable option for many learners.
Online learning can take many forms (reading articles, watching instructional videos, reading electronic books etc.) but nothing is easier, faster and more productive than a one-on-one session between student and tutor.
Efficient and inexpensive, online ("live") tutoring is already used by thousands of students worldwide and is expected to become more and more popular in the next years. One reason for the success of Online Tutoring is the possibility for a student to find the best suited tutor without the physical and geographical limitations of conventional tutoring.
At the same time, direct tutoring (i.e. in-home or in-office) is still preferred by many, and is irreplaceable for sports, music, various hobbies etc.
A website that matches learners and teachers for both online and direct tutoring worldwide is the best solution to find the most adequate tutor for the learning needs of everybody.
Mission
Tutors-Live's mission is to provide the best solution to match the demand and offer of online "live" tutoring as well as conventional in-home or in-office tutoring, making the task of finding the right teacher for private lessons an easy, productive and pleasant experience.
At the same time, Tutors-Live aims to realize a global network of learners exchanging knowledge, ideas and educational resources.
Features
Global: Tutors-Live is available in 5 languages (English, Spanish, French, German and Italian) and can be used by students and teachers from any country for tutoring in any possible language, not limited to the five mentioned.
Easy: searching for a tutor or a tutoring request is easy and powerful at the same time. A student can select the appropriate tutor by various prerequisites including spoken language, education level, location, price, age, gender etc.
Comprehensive: Tutors-Live comes with a rich set of predefined subjects, from academic topics like mathematics and literature, to languages, arts, crafts and hobbies, at all levels, from elementary to graduate. And thanks to the free-text search, it is also possible to find tutors teaching subjects that are included in the predefined list.
Free / Inexpensive: Registration is free and there is no commission for either students or teachers. Once they have got in contact, they can communicate freely via Skype, email, telephone, Facebook, Windows Live or any other communication means, or meet in the tutor's or student's house or office. In order to send initial messages by means of the internal messaging system, users must have a Premium subscription. See Premium subscription.
Who can benefit from Tutors-Live
Students: to catch up on a particular subject, obtain help with home assignments, learn a particular skill from tutors or other students who have a specific knowledge or experience of it and an adequate teaching style, or to get in touch with other people with similar interests.
Professionals: to learn new topics when there is not enough time or money to attend a conventional training course, with the possibility of getting a custom educational program focused on one's individual needs.
Teachers: both teachers and experts can post their profiles and thus be found by students; alternatively, they can look for tutoring requests inserted by students.
Tutoring companies: Tutoring companies can register their own teachers in Tutors-Live for a greater exposure to potential customers.
Everyone: to learn from an expert all the secrets of that particular topic that one has always been interested in but never had the possibility to pursue.
---
For more information on Tutors-Live and how to use it, see the following pages:

How Tutors-Live Works
Getting Started
Frequently Asked Questions
Subjects
Statistics
Tutors-Live International