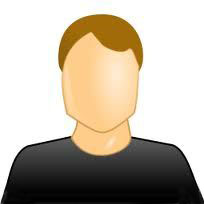 My aim is to spread the knowledge to all over the world.
My name is Abdussalam. I'm from Pakistan. I offer my services as an Online Religious Teacher. I've a deep knowledge about Islam as I have completed masters in Islamic Studies. I have more than 10 years experience in teaching field. I assure you to deliver a quality education. No age limit. Your required time will be admissible. You also can have 3 days trial classes.

Best Regards
: Tutor
: 26
: M
: History of Religions, Religion, Other Religion Subjects, Hindi-Urdu

Masters in Islamic Studies
BA form Punjab University
Diploma in Information Technology
IELTS
: Hifz-e-Quran
: English, Arabic, Hindi-Urdu
: Master
: All
: 10 : 50
: Fee could be negotiable if you will be satisfied from my teaching method.
: I'm available 24/7
: Punjab
: Pakistan
: 44000
: Only online or tutor's home/office
: Online
: I've a lot of experience of teaching students. I also have a teaching experience as well I have computer advanced skills.
: 10
: Online Tutor
: Primary job
: Yes
: 9 months (2020-08-13 05:47 UTC)