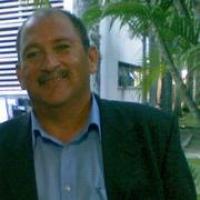 Física y matemáticas aplicadas
PhD en Matemáticas Aplicadas de la Universidad de Nottingham, Inglaterra, Licenciado en Física y Máster en Ingeniería Hidráulica de la Universidad Central de Venezuela. Tengo una experiencia de mas de 30 años dictando física y matemáticas a nivel de pre y post grado. Tengo un poco mas de un año de experiencia trabajando para distintas plataformas.
: Tutor
: 62
: M
: Mathematics, Calculus, Physics, Differential equations, Matlab, Other Engineering

Máster en Ingeniería Hidráulica (UCV)
PhD (Applied mathematics) The University of Nottingham UK
: Licenciado en Física (UCV)
: Spanish, English
: PhD
: College/University
: 10 : 15
: La primera clase es gratuita también realizo tareas. Pago mediante paypal
: Estoy disponible los 7 días de la semana
: Sao Paulo
: Brazil
: 13083-470
: More than 20 miles
: Online, Email, Phone, S-home
: He dictado cursos de mecánica y electrodinámica clásica termodinámica, óptica, ondas a nivel de pre grado, también he dictado dinámica de fluidos a nivel de pre y pos grado adicional mente he dictado cursos de calculo, ecuaciones diferenciales, y ecuaciones integrales. He trabajado como Online Tutor para varias plataformas.
: 30
: Online Tutor
: Helping people
: Yes
: 1 year (2021-02-23 14:30 UTC)