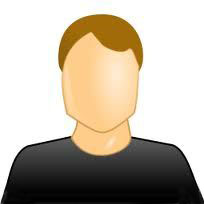 Engr Ahmad Shehzad Faizi,a highly competitive, well experienced and result based
I'm available for online as well as home tuitions.I'm highly hardworking and result oriented teacher.
: Tutor
: 29
: M
: Physics, Mathematics, Chemistry, English, History, History of Politics
: I have done Mechanical Engineering from university of Engineering & Technology Lahore. I was an excellent and brilliant student throughout my educational career. I have built my knowledge on conceptual background rather than rote system.
: English, Other
: Bachelor
: All
: 15 : 40
: My requirements for fee are highly recommended to middle class as well as upper class. I'll give my maximum input and try to achieve maximum output through excellent grades.
: I'm available at morning as well as evening time but within some time limits. I'm available from 7am to 9pm.
: Punjab
: Pakistan
: 39350
: 20 Miles
: All
: I have ten years of experience of teaching to O & A level. I have taught online tuitions in USA,UK,DUBAI,BELJIUM,FRANCE,Germany and Kawait. I'm currently teaching in USA as well as in Kawait.
: 10
: Professional
: Secondary job
: Yes
: 1 year (2020-04-07 07:33 UTC)