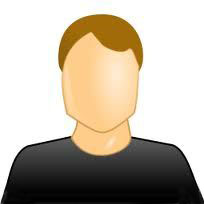 Writing/Literature Tutor
Looking to improve your writing? Want to ace your upcoming SAT or essay? I will help you to write like a professional, using concise and powerful diction to leave a lasting impression on your readers.

My B.A. in English from Indiana University East has prepared me to help you gain a solid grasp of world literature and empower you to thoroughly analyze novels and short stories.
: Tutor
: 23
: M
: English, English Literature, History of Music, Literature
: B.A. in English from Indiana University East in the United States. Emphasis on Professional and Technical Writing. Qualified technical writer and editor.
: English, Spanish
: Bachelor
: High school, College/University
: 20 : 100
:
: Atlantico
: Colombia
: 080020
: Only online or tutor's home/office
: Online

Wrote a grant asking for funds for Girls, Inc, one of the most important women's rights organizations in the U.S.
: Interned at the Electropol lightning protection company, translating company documents.
: 0
: Unemployed
: Other
: Yes
: 1 year (2020-02-06 17:15 UTC)