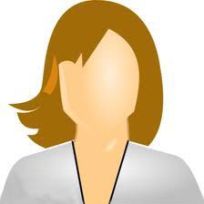 History & English Language Tutor
Hello to all potential students !
Having been a student myself I understand the highs and lows of learning. With 15 years classroom teaching experience as both a History and TeFAL English language teacher, I can offer a solid learning experience to both children and adults alike ! Keen to understand your goals and ambitions, I will work with you to achieve whatever you set out to do. In teaching A Level & GCSE History we will encompass content knowledge, exam skills & practice. Equally, if you are seeking a lively General English learning teacher, we can focus on the four key skills in a fun and engaging way. Moreover, I can guide you through the IELTS exam at various levels if your aim is to achieve success in an English linguistic setting
I look forward to hearing from you !
: Tutor
: 51
: F
: History - Modern (1789-1989), History - Early modern (1492-1789), History - Middle Ages (500-1492), English

BA Hons. British & European History degree (Upper Second Class)
Certificate of English Language Teaching (Merit pass).
: Post Graduate Certificate of Education Secondary School History.
: English
: Master
: High school, College/University
: 40 : 50
: Fees relate to my level of qualification, experience and individual preparation time, which will be tailored to suit the students needs.
: Part time tutor Saturday- morning One evening per week (to be arranged between myself
: Hertfordshire
: United Kingdom
: SG4 8LH
: Only online or tutor's home/office
: Online

I have taught multinational students of all ages and abilities in both General English and exam classes in group settings & on a one-to-one basis. Watching students' confidence increase as their language skills develop, whilst supporting them achieve their goals is hugely satisfying.
Currently a teacher of History, I possess ten years classroom experience working with students aged eleven to eighteen years I have a proven track record of helping students surpass their General Certificate of Secondary Education and Advanced Level qualifications.
I like to discuss goals and aspirations with students before starting any course of learning to ensure I can tailor the learning process to each individual student's requirements.

I look forward to hearing from you !

: Possessing twenty years experience teaching English as a Foreign Language both in the United Kingdom and abroad, I have a keen understanding of the joys & pitfalls of learning.
: 20
: School Teacher
: Secondary job
: No
: 1 year (2021-08-09 14:32 UTC)