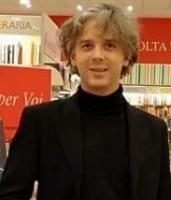 Laurea specialistica in storia della filosofia, propongo lezioni di storia
Ho una laurea specialistica in storia della filosofia, cosa che mi ha portato, nel corso degli anni, a svolgere attività di ripetizioni scolastiche in svariate materie (filosofia, storia, ma anche lettere o scrittura creativa). Ho inoltre maturato una certa esperienza nel settore editoriale, ho pubblicato diversi romanzi e svolto attività quali editing e correzione di bozze per qualche casa editrice.
: Tutor
: 38
: M
: History of Philosophy, Literature, History, Philosophy, Other Philosophy Subjects, Cinema, History of Literature, Creative Writing, Italian Literature, Other Literature Subjects

Certificazione corso scrittura creativa
: Certificazione corso Lavorare in editoria
: Italian, English, French
: Master
: Intermediate, High school, College/University
: 10 : 30
: Lun: 15:00-19:00 Mar: 08:00-12:00 Mer: 15:00-19:00 Gio: 08:00-12:00 Ven: 15:00-19:00
: Firenze
: Italy
: 50063
: 5 Miles
: All
: Ho svolto ripetizioni per ragazzi di scuole medie e superiori. Disponibile per approfondimenti di livello anche universitario per quanto riguarda storia e filosofia.
: 5
: Other
: Primary job
: Yes
: 5 months (2021-04-07 09:53 UTC)