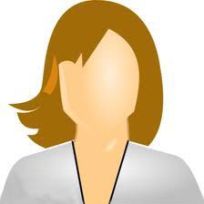 Ms. Microbiologist
I am an Masters student of Microbiology and a diploma holder of Interior Designing and Decorator. I have tutored students from junior to bachelors level and would be please to pass on my knowledge to help students prosper these subjects.
: Tutor
: 27
: F
: Genetics, Biology, Other Biology Subjects, Zoology, Other Sciences & Technologies, Anatomy & Physiology, Interior design & decoration

Bachelors in Microbiology
Diploma in Interior Designing and Decoration
: Masters in Microbiology
: English
: Master candidate student
: Intermediate, High school, College/University
: 30 : 100
: The less time a student will have to complete the course the more fees will be charges. I would manage 2 subjects in 30 US$.
:
: Sindh
: Pakistan
: 75290
: Only online or tutor's home/office
: Online, Email, Phone

Lab experience: 1 year
Interior Designing: 6 months
Publication manager: 2.5 years
: Tutoring: 5 years
: 5
: Student
: Helping people
: Yes
: 11 months (2021-06-11 18:24 UTC)