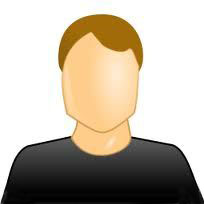 Academic Writer
I am a detailed and thorough professional with 5 years of administrative experience- the last 5 years in academic writing and virtual office environment. I specialize in delivering quality services with respect to strict deadlines and high expectations. I am equipped with a dedicated home office complete with a computer, copier/scanner/fax and color printer.
: Tutor
: 25
: M
: Economics, Psychology, Philosophy, Mathematics, Biology
: I provide creative and detailed administrative, web search, academic writing, data entry, Personal assistant, Content writing, Translation, Academic writing, editing and proofreading services. I excel at working under tight deadlines with strict expectations. I possess the self-discipline and time management skills necessary to have served as an academic writer for the past seven years. I can bring value to your business and help solve your administrative assistant issues. I have extensive experience in marketing and small business management.
: English, Other
: Bachelor
: Intermediate, High school, College/University
: 10 : 20
: i charge in dollars
: Always online
: Eastern
: Kenya
: 0100
: Only online or tutor's home/office
: Online, Email
: I have done several visual assistant job; academic writing, article writing, business plan, data mining, data entry, translation, copy writing, data analysis, advertising, Facebook marketing, social media marketing, blogging among others.
: 5
: Online Tutor
: Secondary job
: Yes
: 1 year (2018-06-07 04:22 UTC)