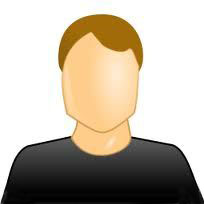 Fundamental science is necessary for advanced science and technology
I will always try to teach students to imagine and understand the subject unless just reading. I will make them to understand by using all different types of teaching skills both advanced and modern teaching aids. My main moto is to make the students understand the basic and fundamental aspects of subjects.
: Tutor
: 32
: M
: Biology, Other Biology Subjects, Other Sciences & Technologies

MSc in Biotechnology from Department of Biotechnology, Gulbarga University, Kalaburagi, Karnataka, India
BSc in Biotechnology, From Veerashaiva Degree college, Bellary, affliated to Gulbarga University, Kalaburagi.
: PhD in Biotechnology from Gulbarga University, Kalaburagi, Karnataka, India
: English, Hindi-Urdu
: PhD
: High school, College/University
: 10 : 20
: First lession hour will be free
: After 4 pm IST, and will be available for US timings too.

: Karnataka
: India
: 585106
: Only online or tutor's home/office
: Online, Email
: I have 6 years of teaching experience for Master level students teaching many applied biotechnology subjects such as Biochemistry, Cell Biology, Bioanalytical techniques, Molecular Biology, Bioinformatics and Fermentation technology and Bioprocess Engineering.
: 6
: Online Tutor
: Mutual tutoring
: Yes
: 1 year (2019-01-03 16:58 UTC)