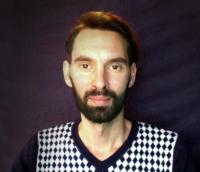 Effortless German, French & English lessons
Effortless learning and guaranteeing success ... My method has been proven - after all these years - and I guarantee success and progress. How?

We have lessons per SKYPE and I create the whole content according to the personal needs and progresses of the appendants. My teaching technics suits to all kinds of interests and goals: personal as professional. My students were/are university students but also employees (hospitality, banking, selling, law, art and culture).

As I grew up in Switzerland, I am BILINGUAL because I used to study, work and live in the french as well as in the german part of Switzerland.

Additionally, teaching is my passion (I am constantly learning new languages - right now I am about to learn Greek in Athens). Therefor I am not only a passionated and hart-working teacher but also a flexible, dynamic, kind and compassionate person.

You can contact me immediately so we can know each other better and discover your needs during the firs FREE lesson.

I hope to get in touch with you soon.
Ivan
: Tutor
: 42
: M
: English, German, French

Ivan est un magnifique professeur, très intéressant et extrêmement intelligent. Il a un bon sens de l'humour et ses leçons ne sont jamais ennuyeuses.
2. Ross K.:
Ivan est un excellent professeur. Il adapte les cours à vos besoins et vos envies et rend l'apprentissage avec lui amusant et agréable en trouvant du matériel qui vous intéresse ou que vous pourriez trouver intéressant même si vous ne le saviez pas vous-même auparavant! J'ai eu 25 leçons avec lui maintenant et mes progrès ont été beaucoup plus rapides que n'importe quelle méthode ou cours que j'ai suivi auparavant. Je ne peux pas le noter assez! Il est très ponctuel et répond très rapidement si j'ai des questions. Merci Ivan!
3. Guillaume W.:
Très bon prof, j'ai atteint mes objectifs et suis passé du niveau 1+ au niveau 2 après 70 leçons. Niveau 2 en allemand atteint grâce a ce super professeur.
4. Dominik B.: Très bon professeur. Répond bien aux objectifs d'apprentissage personnels et communique très bien.
: 1. Anna K.:
: English, German, French
: Master
: All
: 20 : 30
: On demand ...
: Sundays Mondays Thursdays Tuesdays
: Attika
: Greece
: 19016
: Only online or tutor's home/office
: Online

2. Ratings of 5/5 on the platform "coLanguage" for my teaching methods.
: 1. Personal and professional bilingual involvements, translations, intern lessons for entreprises in Switzerland.
: 10
: Professional
: Primary job
: Yes
: 4 months (2021-01-28 16:16 UTC)