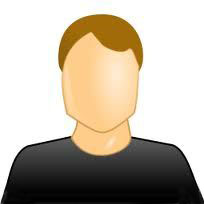 Eng. Muhammad Ghassan
I'm an Electrical Engineer working in Pakistan. I'm looking for online teaching
: Tutor
: 20
: M
: Mathematics, English, Other Engineering, Calculus, Electricity and Electronics, Physics, Trigonometry, Differential equations

I have studied and knowing both Basic and Advance Math's
All Electrical Engineering relevant courses.
English and Hindi-Urdu
Physics
chemistry
Computer
: I'm Graduated Electrical Engineer from GIK institute ranked third in Pakistan.
: English, Hindi-Urdu
: Bachelor
: All
: 15 : 25
: For elementry school I'll charge less but for students from high school onwards I'll charge in between. I can offer a discount if
: 6 pm to 11 pm Pakistan Standard time. Sundays full time avialalble
: Punjab
: Pakistan
: 54700
: Only online or tutor's home/office
: Online, Email, Phone
: I working in Process industry as an Electrical and Instrumentation engineer. Previously I'm teaching different technical Courses online to my different students from across the Globe.
: 2
: Professional
: Secondary job
: No
: 6 months (2021-12-06 11:57 UTC)