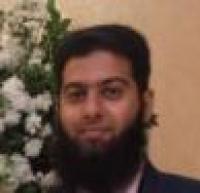 Math (GCE,IGCSE,GCSE) Teacher with 10 years of experience
Mathematics can be a daunting subject for many. I can make it easy and enjoyable as I target to focus on the basics for my students. I teach maths and add maths for Cambridge(GCE & IGCSE) as well as Pearson Edexcel (GCSE) Qualifications for a decade specializing in O and A levels. Students tend to get better in topics like algebra, geometry, and calculus with easy techniques, resulting in loving this subject.
I am really enthusiastic to welcome you soon to my class.


: Tutor
: 30
: M
: Mathematics, Algebra, Trigonometry, Calculus, Other mathematical subjects
: O and A levels, Bachelors in Commerce , Association of Certified Chartered Accountants
: Hindi-Urdu, English
: Bachelor
: Elementary, Intermediate, High school
: 15 : 25
: Elementary-$ 15/hr Intermediate-$20/hr High School-$25/hr Fees can be paid via Bank Account Transfer to United Bank Limited in Pakistan
: Monday-Sunday(12am PST-2 am PST) Monday-Sunday(2pm PST-4pm PST) Mon-Thursday(8am PST-12pm PST)
: Sindh
: Pakistan
: 75950
: Only online or tutor's home/office
: Online
: Math (GCE,IGCSE,GCSE) Teacher with 10 years of experience
: 10
: Online Tutor
: Primary job
: Yes
: 11 months (2020-08-31 19:18 UTC)