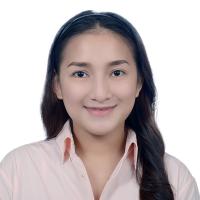 Certified online tutor for beginners, intermediate and advanced students.
: Tutor
: 27
: F
: English, Mathematics, Primary School Subjects, Biology

I have good communication skills both written and oral.

: I believe I met all the skills needed for any job because I have an organized nature and personable attitude which make me a great candidate for this job. I take ownership of tasks quickly, I am a creative problem solver, and am adept at problem solving. I think one of my greatest strengths is as a problem solver. I have the ability to see a situation from different perspectives and I can get my work done even in the face of difficult obstacles. I also feel that my communication skills are top notch. I feel just as comfortable presenting to people. I worked at Grolier Scholastics in the past so I have that idea and strategies with whatever tasks given to me.
: English
: Bachelor
: All
: 6 : 20
: Payment thru paypal or bank to bank
:
: Lanao del Norte
: Philippines
: 9200
: Only online or tutor's home/office
: Online
: I have been teaching various kinds of students from many countries for over 4 years. Japanese, Koreans, Taiwanese and Chinese; different levels from beginners up to advanced.
: 4
: Online Tutor
: Secondary job
: Yes
: 1 year (2018-08-26 06:54 UTC)