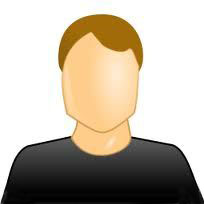 Hello! Im pretty cool and knowledgeable in many things. Let me help you!
Hello, my name is Jadon. I went to school at the University of Central Florida with a bachelors in business. I am very knowledgeable of many subjects. My strongest suits are Business, music, internet related things, and technology.
: Tutor
: 29
: M
: Computer Literacy, Computers, Other Games, Internet, Music software & Technology, Algebra, Mathematics, Primary School Subjects, English, Sound Engineering
:
: English
: Bachelor
: Elementary, Intermediate, High school
: 10 : 20
: I wasn't really sure what to put for the fee portion because I believe knowledge should be free but I put $10 as a fair fee for my time.
: My availability shifts, message me!

: Florida
: United States
: 33510
: Only online or tutor's home/office
: Online, Email, Phone
: I was a collegiate Teachers Assistant for multiple subjects, so ive tutored many individuals in the past.
: 3
: Professional
: Secondary job
: Yes
: 2 years (2019-02-17 01:13 UTC)