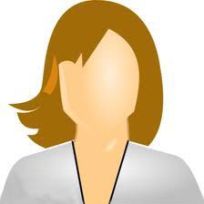 biologist, zoologist .,english tutor , urdu or hindi tutor.
I have been a professional lecturer at college level. Biology and zoology are my major fields .In addition to this I am also pursuing a postgraduate degree in Entomology .I can guide students of each level upto undergraduate degree.
MoreoverI can easily manage to teach urdu/hindi and english native speakers.
On the other hand I am able to teach basic urdu and english languages to the students.
: Tutor
: 24
: F
: Biology, Hindi-Urdu, English

graduation in zoology
postgraduate in entomology
IELTS with 6.5 band overall
: intermediate in biology
: English, Hindi-Urdu
: Master
: Elementary, Intermediate, College/University
: 3 : 8
: I will charge 3$ min to students of elementry ,$5-7 to students of intermediate level and 7 to 8 dollar to university level students
: I will be available at following timing: Monday to Friday 4pm-8pm Saturday to Sunday 1pm-5pm
: punjab
: Pakistan
: 51600
: Only online or tutor's home/office
: Online
: I have been teaching as lecturer in superior college narowal for one year and has been working as a elementary level teacher in open hands school Lahore.
: 2
: Other
: Secondary job
: Yes
: 6 months (2021-11-17 13:44 UTC)