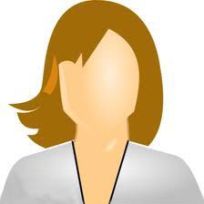 A fun and exciting tutor you can ever choose to have. Expect the best from me.
Who said studies is difficult? With me as anybody's tutor we will make it easier. I shall interact with my students well and make a great difference in life.
: Tutor
: 17
: F
: Biology, Chemistry, History, English, Swahili, Mathematics, Physics, Religion
: I am a student in Kenya and with the knowledge I have , I would like to make an impact on another persons life.
: French, English
: High school student
: Elementary, Intermediate, High school
: 10 : 60
: Fees will be paid in half prizes. half at the beginning and the rest when we are done with the lesson.
: I am always available.
: Kenya
: Kenya
: 00200
: Only online or tutor's home/office
: Online, Email, Phone, T-home
: I have tutor for about 4 years now and have taught in a school for one year now.
: 5
: Online Tutor
: Helping people
: Yes
: 1 year (2020-08-22 11:37 UTC)