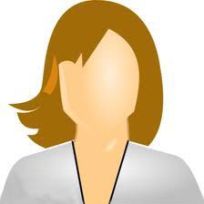 I have extensive knowledge of the subjects i am offering and equally qualified.
: Tutor
: 20
: F
: Mathematics, Algebra, Trigonometry, Calculus, Physics, Chemistry, Economics
: In my school years, i was awarded twice for my brilliant performace in academic years in Alhamra Hall.I passed Olevels with 6 As and 3 Bs then i got 2As and 1 B in Alevels. I was awarded shield of excellence for my performance in Alevels. My school also published my picture in newsapper. I got 5 Distinctions in my first academic year in BSc. I am currently in academic year 2 doing my BSc in Mathematics and Economics from University of London.
: English, Hindi-Urdu
: Undergraduate student
: Intermediate, High school
: 170 : 200
: I am a student therefore i need expenses for my education. I can negotiate as well.
: I will be available for 4 days a week
: Punjab
: Pakistan
: 54840
: Only online or tutor's home/office
: Online, S-home
:
: 3
: Student
: Socializing
: Yes
: 1 year (2021-04-09 08:45 UTC)