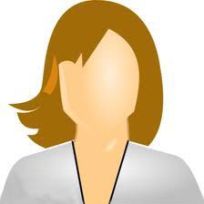 Masters in Sp. Ed. specialty in Reading & Writing. Certified Reading Teacher.
I have been tutoring in reading & writing for fifteen years. My goal is to reach the student and attend to his/her writing skills. The genres of writing they will learn are: persuasive essays, compare/contrast, argumentative, narrative, and informational. We will focus on topic sentences for research papers as well.
: Tutor
: 54
: F
: Literature
: I have multiple references to offer as I have brought many children from a 'frustration level' of reading, some of which weren't reading at all, to an 'independent level'. At the independent level, the student is able to read on his/her own and with fluency and comprehension of the text.
: English
: Master
: Intermediate
: 60 : 70
: I request a 24 cancellation window.
: I am available on Monday, Thursday

: New york
: United States
: 10960
: Only online or tutor's home/office
: Online
: I did my graduate work from Bank Street College, one of the foremost teacher colleges in the country. I have taught in the classroom as a Reading Teacher, as well as tutored privately. I have worked in the Ardsley School District in Westchester ( Concord Road School), as well as the Clarkstown School District in Rockland (Link Elementary). My experience is proven in the results which your children are able to achieve in reading and writing.
: 15
: Unemployed
: Secondary job
: No
: 11 months (2020-04-27 14:17 UTC)