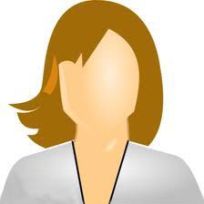 Experienced friendly tutor will teach you languages quickly and easily
I'm a professional teacher of languages, interpreter, copywriter ,editor, guide and journalist ,polyglot and person with plenty of interests. Prefer teaching with humor and get real pleasure from learning ? In general I have been working in this sphere for 10 years already, with groups and individually, children and adults as well. At present, I am not only a tutor, but also an Irish dancer, pop, rock and folk singer, painter, writer. Sometimes I also translate my own works into other languages. I never stop learning ,especially foreign languages, where is the limit? There isn't one! I adore animals, craft, modelling and all kind of developping activity. What about the way I teach I prefer before all good structure - correct speech, grammar rules, accuracy in lexis. It all needs practice which makes it all perfect. I am funny, easy-going and demanding teacher. I can make you achieve brilliant results if you are ready to work. If so, I will tell you the most exciting details of languages, the most interesting details about them and my culture. I prefer using the best materials at the lessons and I am always ready to provide my assistance in any case. I adore answering questions, and do it until the rule turns into atoms - everything to let you understand. Many of my students passed successfully their naturalization exams, emigrated abroad for work or study. I also provide help with some situations about tests and quizes ,translations. Hope to see you at my lessons!
: Tutor
: 27
: F
: Dutch, French, English, Spanish, Russian
: Tula State Pedagogical University Lev Tolstoy (2016 Bachelor degree, diploma with honor), C1 certificate DALF (French language),diplomas of american countrystudy, course of Spanish language,other award to language olympiads, diplomas to French song contests, literature and art contests
: English, Spanish, French, Dutch, Portuguese, Russian
: Bachelor
: All
: 10 : 70
: More lessons a week - less the price. Also, loyal regulars have discounts later
: mon-sun 10 a.m - 11 p.m

:
: Russian Federation
:
: Only online or tutor's home/office
: Online, Email, Phone
: I have been tutoring children,schoolchildren,students,adults,seniors for 10 years. I also work as an interpreter, singer, artist, journalist. In the past I worked as a waitress,vendor,cleaning maid,cook assistant. I never gave up and finally entered the University.
: 10
: Online Tutor
: Keeping active
: Yes
: 11 months (2020-07-02 21:17 UTC)