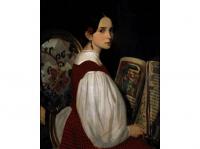 Professionnal native tutor for french and philosophy : 12 years of experience !
Already a twelfth year of teaching in private lesson... It is complete random that I started in this activity after the university. Immediately I found the job that suits me in every way. Each new student is a new adventure: human, cultural, psychological. The private lesson is a space of exchange where one can answer in a perfectly adapted way to the problems (sometimes to the distress ...) of a young adult in the making. After practicing in Marseille and Rennes, I live today in Finland! But I do not intend to stop my job that I always practice with passion and I'm looking for students who want to work by webcam, to complete my schedule. The advantages of the webcam course are many for the student: - Relax at home in a familiar environment. - Quick exchange of documents: when teaching a language or philosophy, one always needs an unexpected text or document which invites itself according to the conversation ! - Flexibility of the organization - Educational use of the web etc.
: Tutor
: 42
: F
: French, Philosophy, Literature, French Literature, Creative Writing
: License of Modern Litterature obtained at the University of Provence in 2007
: French, English
: Master
: College/University
: 30 : 30
: I can adapt my schedule
:
: Finland
:
: Only online or tutor's home/office
: Online, Phone, S-home, T-home

I'm self-employed since 2011.
I'm also correcting all sort of documents for students, or published books.
: I've been teaching french and philosophy for 12 years already, at the beginning employed by all the major french specialized enterprises like Acadomia, Legendre, Complétude.
: 12
: Online Tutor
: Primary job
: Yes
: 1 year (2020-04-15 10:38 UTC)