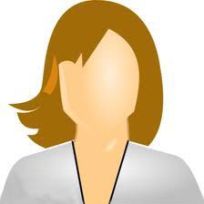 Nithy's Academy
A group of well experienced, qualified teachers capable of delivering impeccable online classes. The one-on-on classes are live(not prerecorded). We have talented tutors ranging from published writers for creative writing and veteran teachers with years of experience for other subjects. We can help your ward to perform better at his/her works. Our teachers are well trained and they know that each student is unique and deserve a tailored method of teaching and learning. We also provide homework help. Regular tests and feedback will be provided to ensure that the best is brought out of the student. We provide one on one and group online classes at an affordable price.

Please try our free half an hour demo!!
: Tutor
: 44
: F
: Painting, Biology, Genetics, Chemistry, Computers, History, French, Mathematics, Physics, Creative Writing
: Our teachers are well-qualified.
: English, French, Hindi-Urdu, Other
: PhD
: All
: 5 : 20
: Fees varies depending on the subject, grade etc..
: any Time is fine.

: Tamilnadu
: India
: 626101
: Only online or tutor's home/office
: Online
: Our SAT students have come out with flying colours. We have handled French classes. We have handled classes for students from Australia, UK, USA, UAE, India, Singapore, Thailand. Our tutors have fluent English. Our students and their parents are more than pleased with our service!
: 15
: Online Tutor
: Primary job
: Yes
: 2 months (2020-02-06 13:44 UTC)