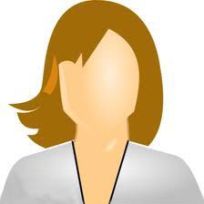 Nithy's Academy
Greetings from NITHY'S ACADEMY!

LIVE One-on-One Online classes at affordable price.

Experienced and motivated professional teachers are available for all curriculum and for all subjects like MATHS, PHYSICS, CHEMISTRY, BIOLOGY, ECONOMICS, BUSINESS MATHS, ACCOUNTANCY, COMMERCE etc., with flexible schedules. Learn from the comfort of your home without any travel.
We also give special training for various exams like ACT, SAT, PSAT, NAPLAN, GCSE, 11+, IGCSE etc.

We can help with your child's school work, test preparations and competitive exams. We help them to understand and learn the concepts in an easy learning method.

Our classes are conducted using a two-way interactive whiteboard.

For the demo, we will provide the student a class link to open the interactive whiteboard. Both the student and tutor can join using the given link and the class will be taken through that virtual whiteboard. We use Skype for communication through voice call.(please share your Skype ID). The link provided to the student can be opened by the student at any time and any day for further reference. The proceedings of the class are readily available for their usage.

It's a LIVE one-on-one class with a human tutor.

NOT a Pre-recorded video session.

Homework is given after every class to know how much the student has understood the concept.
PLEASE TRY OUR FREE 30 MINUTE DEMO SESSION!!


: Tutor
: 41
: F
: Mathematics, Biology, Physics, Computers, Chemistry, English, French Literature, Creative Writing, Job Interview Preparation, Drawing
: We have a wide range of tutors who are post graduates.
: English, French, Other
: Master
: All
: 3 : 8
: We provide classes at an affordable price. The fees will vary based on the student's grade, timings, subjects etc.
: 24 * 7

: Tamilnadu
: India
: 626101
: Only online or tutor's home/office
: Online

You will know the standard of our teachers once you take up the free demo.

: Our academy has successfully served a number of students from various countries like Australia, Singapore, USA, UK, Canada, Thailand, Russia and more. We are familiar with the curriculum of various countries and we have trained our students for various exams like NAPLAN, SAT, ACT, GMAT, GCSE, IGCSE, A level, GCE and more. Our students have come out with flying colours. Our teachers are highly talented and they deliver tailor made classes for each of the students. We strongly believe that each child is different and deserves a unique method of teaching.
: 15
: Online Tutor
: Primary job
: Yes
: 1 year (2019-04-26 07:01 UTC)