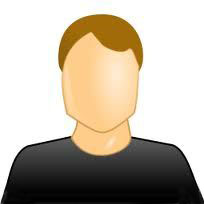 I try to make math structures and principles more accessible.
Hello there, my name is Dima. I have been taught math for several years. I enjoy to explain/prove principles and solve tasks with students making math more intuitive and clear.
: Tutor
: 23
: M
: Mathematics, Algebra, Trigonometry, Calculus, Differential equations, Other mathematical subjects
: Bachelor degree in physics (Moscow State University)
: English, Russian
: Bachelor
: Intermediate, High school, College/University
: 12 : 20
: First lesson free of charge.
:

:
: Russian Federation
: 117292
: Only online or tutor's home/office
: Online
: At the moment I am running Master's programme
: 6
: Student
: Helping people
: Yes
: 4 months (2020-11-10 20:38 UTC)