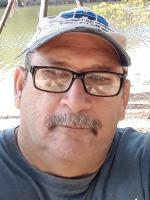 Phdmiguel

Hear voice presentation
PhD Aplied mathematics
I`m a retired University Teacher. I have been working as online Tutor for the last 5 years. I love helping students learn material in an easy to understand way. I work hard with each student until the goals of learning are accomplished.
My main areas of expertise are applied physics and applied mathematics in particular fluid dynamics, and partial and ordinary differential equations.
: Tutor
: 61
: M

:
: Calculus, Physics, Differential equations, Matlab, Other Physics Subjects
: PhD The University of Nottingham, UK. I worked for the Department of applied physics Universidad Central de Venezuela, Caracas Venezuela from 1988 to 2014.
: English, Spanish, Portuguese
: PhD
: College/University
: 20 : 40
: First lesson free of charge) Payments Paypal or Payoneer
: Please get in touch.
: Sao Paulo
: Brazil
: 13087420
: Only online or tutor's home/office
: Online, Email
: Since I retired from University I have been working for the most important online Tutoring websites.
: 5
: Online Tutor
: Primary job
: Yes
: 11 months (2020-06-03 10:16 UTC)