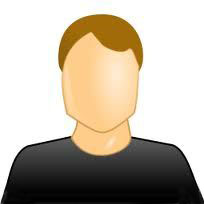 Online Tutor for 1 on 1 virtual sessions with school students.
I am a professional Online tutor who
is engaged in creating an amazing
teaching experience for students to
provide them with customized
learning environment.
: Tutor
: 24
: M
: Mathematics, Economics, Macro-economics, Micro-economics, Algebra

MBA (Marketing and HR)
: Pondicherry University
: English
: Master candidate student
: Elementary, Intermediate, High school
: 10 : 30
: Fees would be depending upon the number of sessions and the duration of the course.
:

:
: India
:
: Only online or tutor's home/office
: Online

SELF EMPLOYED | August 2018 to Present
- Working with students from India, US and UK to provide
them with premium level teaching experience to make
them understand their subjects efficiently and effectively
FUTURISTIC ACADEMY
Home Tutor | July 2016 to June 2018
As a home tutor I provided customized learning experience for K-12 students in Pune.

: ONLINE TUTOR
: 3
: Online Tutor
: Keeping active
: No
: 1 year (2019-07-21 01:19 UTC)