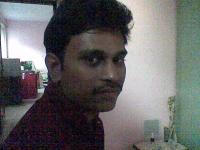 Java Trainer,Java Developer, Assignment Guide
I am an experienced IT trainer/developer. I can take Java,Spring, Spring Boot, Jax Rs ReST Web services, Micro services, Docker,JWT Token, OAuth2, AWS Cloud,AWS IoT Java SDK,Java Sockets,NIO,Servlets, JSP, JDBC,JPA,Hibernate,Swing, Java Mail, SQL , jQuery, Bootstrap ,C, lessons.

I have taken lessons from Grade 4 student to university students and working professionals. I can cover computer science subject in International Baccalaureate, CBSE, ICSE curriculum.

I have in depth knowledge in Java. I worked in 2 IoT projects in which devices can be controlled from web application. These 2 IoT apps are developed in Spring Boot. Also I worked in ,pharmacy management app,Jeopardy game app.

I can guide the students and working professionals to complete their assignments and projects. I can work in authentication and authorization features like Login, Forget Password, registration of an user, 2 Factor Authentication, Social media Login integration.



I worked in Four Square Cipher matrix,Google Distance Matrix API.

I worked as a Corporate Trainer.

I can guide people who wants to take Oracle java exam,Olympiad exam or any other online exam.

Plenty of example programs, exercise, PPT's will be given. The lessons will make you ready for java interview or Exam. I will guide the student till the final exam completion.
: Tutor
: 44
: M
: Java, Programming Languages, C++, C, Linux, Other Computer Subjects, Java Development Platform

BSc Computer Science
: MS Information Technology
: English, Other
: Master
: Intermediate, High school, College/University
: 10 : 20
: Monday to Sunday

: Tamil Nadu
: India
: 600106
: 20 Miles
: All

I have good exposure in eclipse debugger. So if you have any bugs in your application then I can dubug it.
I have more than 15 years of experience in IT Training & Development. I am having 7 years of Corporate Training experience. The Corporates where i handled sessions includes HP,IBM,Visteon,Merdes Benz,Aricent Technologies, Bahwan Cyber Tek, Muscat, Hexaware, HCL, Satyam, Cognizant, Tech Mahindra, ABN AMRO Bank, and Green Park.
I am familiar with Eclipse, Net Beans,Intelli J IDE, Blue J, Processing IDE.
Also I can take SVN, Tortise Git,GitHub,Bit bucket, Jenkins,Jira,Agile, Maven, Gradle, Design Patterns, AWT, J2EE, SOAP, Hibernate, JPA, Neo4j, Elastic Search, WSO2( IoT Server), Postgres, Oracle lessons.

: I have taken online training for many students .I used to take java training to fresh engineers, senior engineers in leading IT companies and colleges .
: 15
: Online Tutor
: Primary job
: Yes
: 1 year (2021-05-10 14:04 UTC)