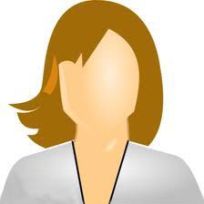 Tutoring for excellence.
I am a Researcher at the Mitvim Institute and LSE graduate for an Executive MSc in International Strategy and Diplomacy. I am also a Pharmacist and hold an MA in International Relations from the Hebrew University of Jerusalem, with a focus on Security and Diplomacy.
I am currently qualifying as a personal performance coach and will be happy to coach you achieve your goals quickly and effectively.
: Tutor
: 38
: F
: Biology, Chemistry, Arabic, Political Science, Personal Development, Other Politics Subjects, How to Increase Self-Esteem, How to Increase Motivation
: Biology, Pharmacy, International Relations, International Strategy and Diplomacy and Personal Performance coach.
: English, Arabic, Other
: Master
: Intermediate, High school, College/University
: 50 : 80
: My rate for tutoring is $60 My rate for self development is $80
: Flexible
:
: United Kingdom
: W9 2EQ
: Only online or tutor's home/office
: Online
: Have a wide range of teaching, tutoring, training and facilitation experience, Biology, Pharmacy, International Relations, Arabic and Hebrew. Arabic and Hebrew are mother tongue, I worked for few years in group-tutoring in Biology and Pharmacy and recently in International Relations. Have experience in one to one tutoring in Arabic and Hebrew. I have lots of experience with International Relations and Foreign Policy Essay Writing.
: 18
: Professional
: Helping people
: Yes
: 4 months (2020-05-06 11:16 UTC)