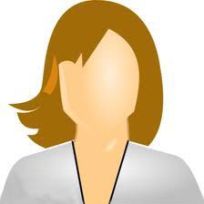 Communication & Gender studies graduate- Social Media and copyright manager
Hello,
I ma sarra, a graduate from Lebanese American University with a BA in communication & Gender studies. I am passionate about writing, I speak three languages and I have tutored for the past 8 years.

I hope I could help some of you with school and personal assignments.
: Tutor
: 25
: F
: Arts, Arabic, English, French, Literature, Media & Publishing, Self-improvement
:
: English, Arabic, French
: Bachelor
: High school, College/University
: 10 : 35
: I am flexible. I just would like half the money to be transferred Western Union at the beginning of tutoring and the rest after submission.
: Available all time.
: Beirut
: Lebanon
: 1103
: Only online or tutor's home/office
: Online, Email
: I worked a lot on helping students in my university with their papers and projects. As well as tutored many students in school.
: 8
: Professional
: Secondary job
: Yes
: 9 months (2021-09-26 11:34 UTC)