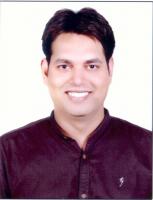 Science Tutor for understanding and problem solving
I post-graduated from Indian Institute of Technology, Kharagpur in 2014. In order to go get admission I nneded to have a good grasp and understanding of basics of Physics, Chemistry and Mathematics. I got through one of the toughest exams to get the admission.
After this I continued teaching these subjects to aspirants who were looking to get themselves tutored in these subjects. I have done tutoring for 9 years now in different subjects. My focus has been on enabling students to understand concepts in such a manner that they do not have to just rely on formulas.
My philosophy of teaching is very simple. That is make students self sufficient to solve the problems. And make them practice different scenarios but should have ability to follow through from the basics to whatever variations are thrown in the form of questions.
: Tutor
: 27
: M
: Chemistry, Physics, Geology, Earth Sciences, Electricity and Electronics, Mathematics, Algebra, Trigonometry, Calculus, Other Chemistry Subjects, Other mathematical subjects
: Indian Institute of Technology Kharagpur- Masters in Applied Geology
: English, Hindi-Urdu
: Master
: All
: 10 : 50
: First lesson will be free of charge and will continue for half an hour.
: I am available for teaching on almost all days and times and can be negotiated depending upon requirement.

: Chattisgarh
: India
: 495006
: Only online or tutor's home/office
: Online, Email, Phone
: Work experience in Exploration industry for last 4 years.
: 4
: Professional
: Secondary job
: Yes
: 1 year (2018-10-17 09:14 UTC)