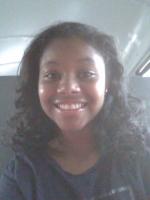 Undergraduate College Student Algebra Tutor
Hello, my name is Selena, and I am currently a freshman majoring in mathematics at Chestnut Hill College.
: Tutor
: 18
: F
: Mathematics, Algebra
: I do not have professional qualifications, except for taking courses in Geometry, Algebra 1 and 2, Pre-Calculus and Analytic Geometry and Calculus 1 and 2. I hope to gain more experience in helping students in math
: English
: Undergraduate student
: Intermediate, High school
: 5 : 10
: Monday- 3pm to 5pm Tuesday- 3pm to 5pm Wednesday- 3pm to 5pm Thursday - 3pm to 5pm (If any of the times or days change, I will be sure to let the student know ahead of time)

: Pennsylvania
: United States
: 19090
: Only online or tutor's home/office
: Email
: During high school, I have taken Geometry, Pre-Calculus and Algebra courses. I also took a Basics in Algebra course for Grand Canyon University under their dual enrollment program for high school students. During my first semester, I studied Analytic Geometry and Calculus I. For this spring, I am taking Analytic Geometry and Calculus II.
: 0
: Student
: Primary job
: Yes
: 2 months (2020-02-05 00:24 UTC)