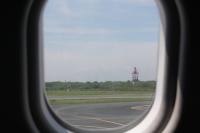 Hi! I tutor for free!
Hi! I'm Spenty! I can help you with a range of subjects although my forte lies with Chemistry / Biology. I'm interested in aviation and I travel in my free time.
: Tutor
: 18
: M
: Chemistry, Other Chemistry Subjects, Physics, Biology, Algebra, Trigonometry, Java, Computer Literacy, Geology, Earth Sciences
: I have took and tutored courses such as General Chemistry, General Biology, Algebra, Calculus, Trigonometry, Organic Chemistry, General Physics, and many other subjects.
: English, Other
: High school student
: High school
: 0 : 0
: I tutor for free as this is a hobby for me.
: Mondays-Saturdays: 8:00 AM - 12:00 NN EST Sundays: As Agreed
:
: Philippines
:
: Only online or tutor's home/office
: Online, Email
: I have helped and tutored different people in an informal setting for a year now.
: 1
: Student
: Helping people
: No
: 11 months (2019-08-04 12:04 UTC)