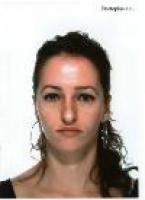 Experienced Italian and Romanian online teacher
Hello, I am Stefania and I'd be glad to be your Italian tutor and let you enjoy my entertaining and enriching language courses. My method is personalised according to each student's interests and professional or educational field and employs various tools, such as well structured manuals, online documents shared with the student, links and fun tests.
: Tutor
: 41
: F
: Italian, Other Languages
: Philosophy Bachelor's degree. C2 Italian Certificate.
: English, Italian, Other
: Bachelor
: Elementary, Intermediate, High school
: 15 : 25
: Monday-Saturday (also late hours if required by time zone)
: CO
: Italy
: 22063
: Only online or tutor's home/office
: Online
: I have taught many students of different nationalities on several online platforms while improving my linguistic skills also as a translator.
: 4
: Online Tutor
: Primary job
: Yes
: 8 months (2020-12-01 14:12 UTC)