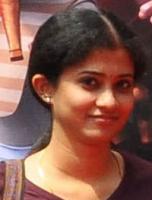 Experienced & qualified tutor providing high quality education
I have been into teaching for the past 10 years. My core principles are explaining concepts in a simple and practical way, student-friendly approach, guiding on preparation, note-taking, and presentation skills in the exams. I additionally train them in preparing for their exam by giving them exposure to exam questions which gives hem immense confidence. Students who have enrolled with me have cleared their exams with flying colors. I take feedback from the students on what they specifically need and accordingly structure my classes so that they feel comfortable and learn effectively. I also base my classes around the student's age and customize the lectures as per their level of understanding.
: Tutor
: 33
: F
: Mathematics, Statistics, Accounting & Bookkeeping, Finance & Banking

Also graduate in Commerce, Accountancy & Finance

: Chartered Accountant from India
: English, Hindi-Urdu, Other
: Master
: All
: 10 : 30
: The above fees is indicative. The same is negotiable and depends on the course involved. I offer a free trial session.
: I have various free slots throughout the week and can teach as per student's required timings

:
: India
:
: Only online or tutor's home/office
: Online, Email, Phone
: I have over 10 years of experience teaching students from various parts of the globe and from mixed backgrounds. I am into online teaching for more than 7 years. Teaching is my passion and I own a tutoring institute.
: 10
: Professional
: Keeping active
: Yes
: 10 months (2020-07-27 11:24 UTC)