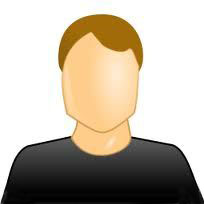 I am a programmer and i am working in a mnc. i like to teach mathematics.
I like to teach mathematics and i am teaching since 2010 . I have more than 500 happy students.
: Tutor
: 28
: M
: Mathematics, Trigonometry, Algebra, Differential equations, Other mathematical subjects
: Masters in computer science from A.B.E.S engineering college
: English, Hindi-Urdu
: Master
: Elementary, Intermediate, High school
: 5 : 20
: I accept fees in advance but needn't to pay for the trial class i will give a trial class.
: as per students requirement

: uttar pradesh
: India
: 201301
: Only online or tutor's home/office
: Online, Email, Phone
: 10 years
: 10
: Online Tutor
: Secondary job
: Yes
: 3 months (2020-11-09 14:21 UTC)