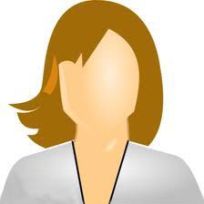 Online tutor For Your Subject of Choice
: Tutor
: 23
: F
: Anatomy & Physiology, English, Arabic, Public Speaking, Life Coaching

Anatomy and Physiology: Bachelor of medicine and surgery - equivalent to US M.D. (in progress)

: Public speaking: international conferences in Russia, Saudi Arabia, and Qatar.
: English, Arabic, Other
: Bachelor
: All
: 100 : 200
: Fees may vary depending on the student and the type of help offered.
: I am very active on the internet, so expect me to reply to you within an hour! Happy learning! I'm available from Monday to Wednesday ( Because I would like to teach international students : let's u

:
: Saudi Arabia
:
: Only online or tutor's home/office
: Online, Email
: I have 4 years altogether tutoring all public speaking, mathematics, English, and Arabic both locally and online. I have experience tutoring students of all ages and academic credentials i.e from elementary to high school and as well undergraduate level.
: 4
: Online Tutor
: Helping people
: Yes
: 3 months (2021-06-08 16:18 UTC)