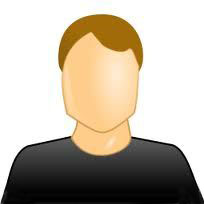 Electronics and Embedded Systems Expert
Experienced Embedded Software Developer and Instructor. Total 12 Years of experience in Medical software industry and electronics. I also worked as research fellow at Pune university where I presented paper at national symposium.
: Tutor
: 35
: M
: C, Do-it-yourself, Computers, Microsoft Word, Microsoft Excel
: Master of Electronic Science with highest GPA from Pune university. completed Graduation with 84%. also participant of various project competitions. recognized for the communication skills and knowledge.
: English, Hindi-Urdu, Other
: Master
: Elementary, High school, College/University
: 10 : 20
: First lecture is free of charge. Guaranteed satisfaction else money back.
: Mon-Fri IST- 12.15PM-4.15PM Sat-Sun IST 12AM-4AM

: maharashtra
: India
: 411026
: Only online or tutor's home/office
: Online, Email
: 12years of experience as Embedded Software and Hardware developer. worked as research fellow expert in embedded system design and electronics.
: 12
: Online Tutor
: Helping people
: Yes
: 8 months (2019-12-23 12:32 UTC)