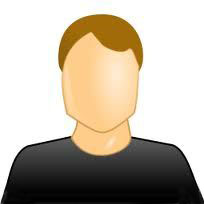 Physics and Mathematics explains the physical phenomenon of our daily activities
Being me as being the greatest gift of life. Whyckliffe Abraham loves reading, impacting knowledge with different methods.
Subjects involving calculation can be so tiring when learning alone but when there is an immediate partner who is ready to make it easy close by then burden is lifted. To those who are scared of Maths and Physics let us work together....
: Tutor
: 27
: M
: Physics, Mathematics, Biology
:
: English
: Bachelor
: College/University
: 50 : 200
: Sundays are free.... Videos classes available
: Monday to sunday Afternoon
: Ogun
: Nigeria
: 234
: Only online or tutor's home/office
: Online, Email, Phone

rosemary comprehensive high school, ijebu jesa, osun state (physics and maths)
arise and shine college ijebu jesa, osun state ( physics and maths)

: Genius advance centre for learning, oyo, oyo nig. (physics)
: 8
: School Teacher
: Primary job
: Yes
: 3 months (2020-02-02 21:07 UTC)