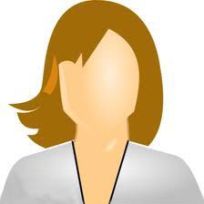 : Tutor
: 29
: F
: German
:
: English, German
: Master
: College/University
: 5 : 7
:

:
: India
:
: Only online or tutor's home/office
: Online, Email, Phone
: I am a freelance translator and a Tutor with over 6+ years of experience in varied sectors. I work with Germans and support them in financial services. I teach based on the requirements of the student and using different techniques. I am passionate about teaching and that is usually what it takes to be a good teacher. I prefer online classes as it gives flexibility. I have been a corporate trainer in reputed organizations and schools and also involved in German to English and vise versa Translations. I am a passionate Teacher and always try to get the best out of the student by incorporating simple but interactive and innovative teaching methodologies.I have designed my Grammar material which is used for teaching and is also shared with the students. Sessions are conducted as per student's needs and as per his/her pace. I have also handled a large group of people especially in schools and implemented innovative techniques so that the students also learn with a lot of enthusiasm.
: 6
: Online Tutor
: Primary job
: Yes
: 8 months (2020-09-08 11:12 UTC)